Our Services
On these pages you will find many resources for various programs, classes, information and support for the health of Lexington-Fayette County.
Follow Us on Twitter
6 hours ago
Your family will be thankful you followed these food safety tips to keep from spreading foodborne illnesses this Thanksgiving! #locallex #Thanksgiving #healthy #turkey https://t.co/3mgGdUgDJJ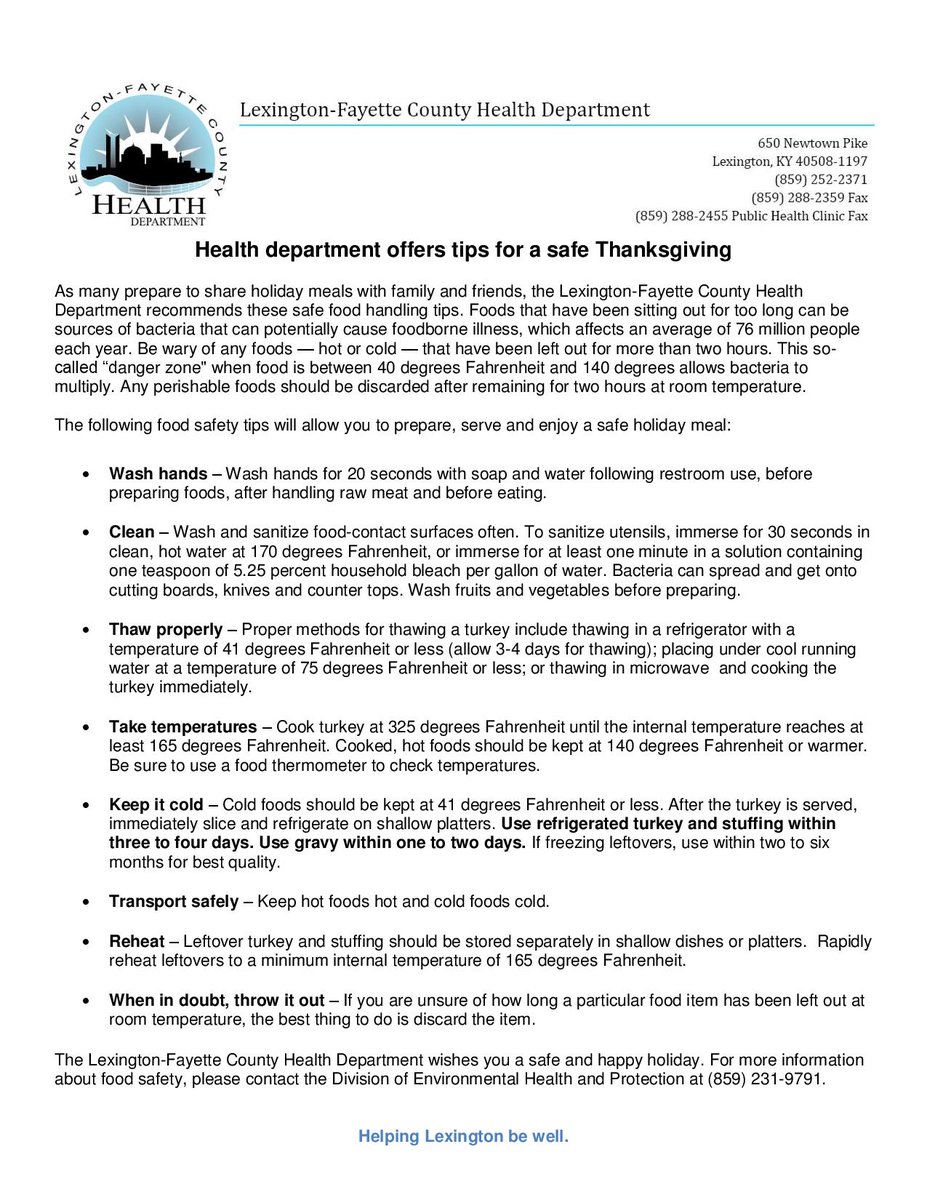 Events Calendar
Free weight-loss support group appropriate for anyone wishing to lose weight or maintain weight loss. Share struggles and ideas with
Free year-long intensive program helps overweight adults or those diagnosed with pre-diabetes reduce their risk for developing full diabetes. Begins
Quitting smoking isn't easy – but it's easier with the right help. Freedom from Smoking helps you develop a plan of
The needle-exchange is anonymous and confidential. You must bring in used needles to receive new needles. What do we offer? Safe
Free class for pregnant women diagnosed with Gestational Diabetes to learn about controlling blood sugar to have a healthy pregnancy.