Lexington-Fayette County Health Department
Find out more about our programs, classes, information, and support for the health of Lexington-Fayette County.
Follow Us on Twitter
3 days ago
Learn the basics about healthy eating with diabetes! Join us March 7 at Ballard Griffith Towers for a Diabetes Nutrition Basics class. Call 859-288-2332 to sign up today! https://t.co/xgWLehrODC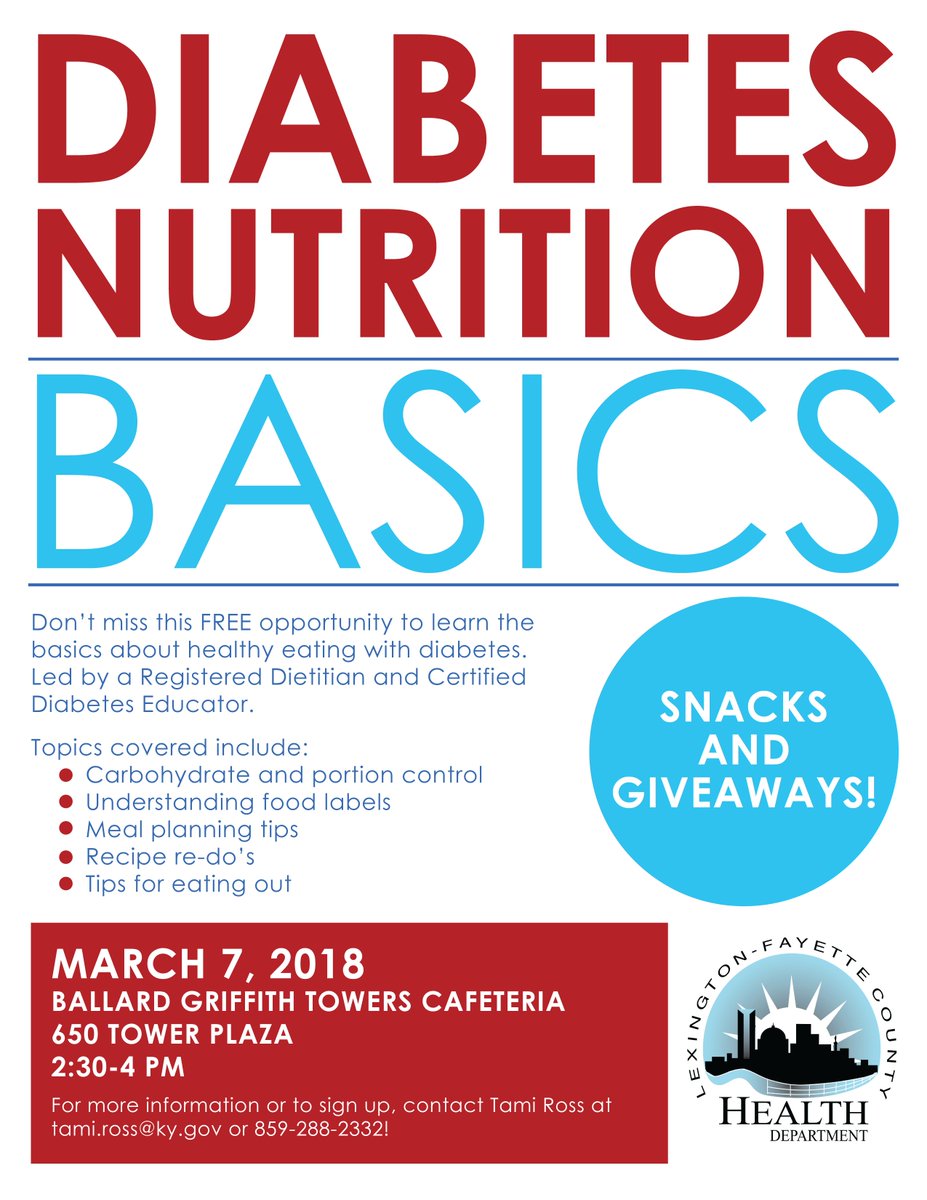 Events Calendar
Join us to discuss tips to manage and control diabetes in practical ways.
Are you tired of yo-yo dieting? Join us for this 7-week class to learn ways to lose weight in a
Free year-long intensive program helps overweight adults or those diagnosed with pre-diabetes reduce their risk for developing full diabetes. Begins