Our Services
On these pages you will find many resources for various programs, classes, information and support for the health of Lexington-Fayette County.
Follow Us on Twitter
6 hours ago
Federal codes & state law prohibit animals, except service dogs, patrol animals & fish in tanks, in restaurants. #Lexington #locallex https://t.co/AtEJDgt0ii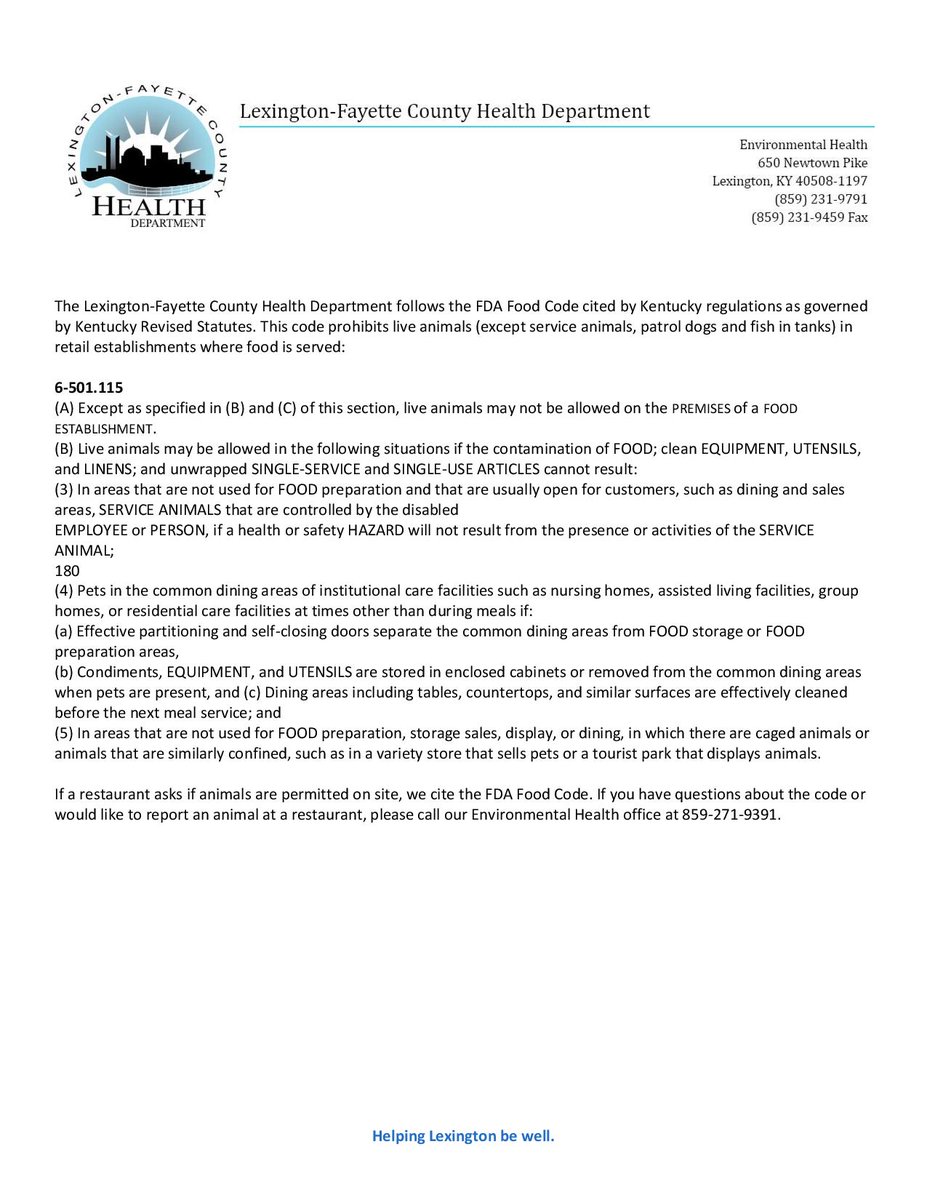 23 hours ago
Join us for our Breastfeeding Basics Class at Babies 'R Us on Thursday, September 21 from 7-8:30 p.m. Call 859-263-8598 to register today! https://t.co/HK3WqK4kIr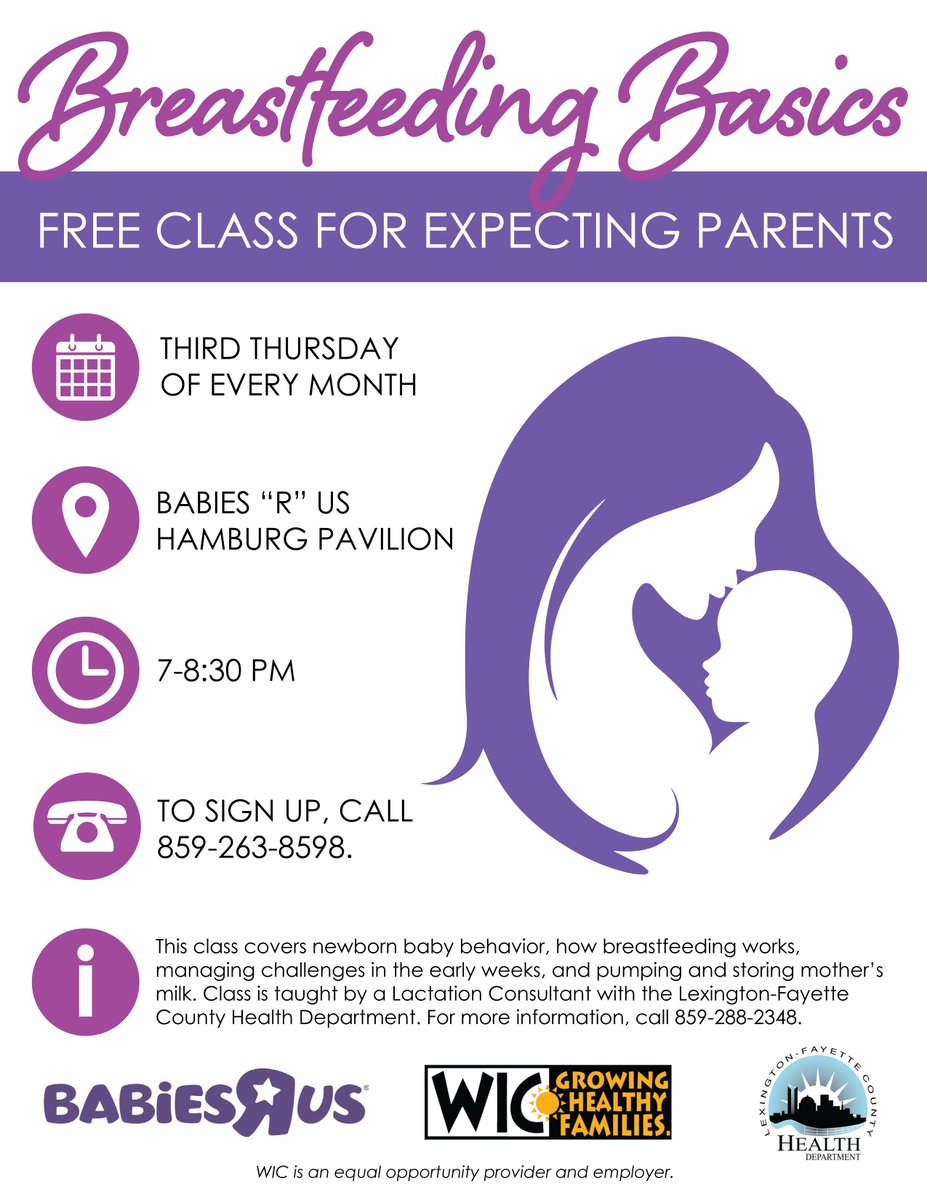 Events Calendar
The health department will bring farmers from the Bluegrass Farmers' Market to give health department patients, clients, visitors and staff,
Free class for pregnant women diagnosed with Gestational Diabetes to learn about controlling blood sugar to have a healthy pregnancy.
Free year-long intensive program helps overweight adults or those diagnosed with pre-diabetes reduce their risk for developing full diabetes. Begins
Free class for expecting parents, covers how to breastfeed, knowing baby gets enough, and pumps and supplies.
The needle-exchange is anonymous and confidential. You must bring in used needles to receive new needles. What do we offer? Safe