Lexington-Fayette County Health Department
Find out more about our programs, classes, information, and support for the health of Lexington-Fayette County.
Follow Us on Twitter
18 hours ago
Looking for fresh #fruits & #vegetables? Visit our Community Farmers Market 8 a.m.-2 p.m. today at 2433 Regency Road: https://t.co/2dtf7Gnl2K! #locallex #farmersmarket #healthyliving #healthyeating https://t.co/7Tu5BaEHQo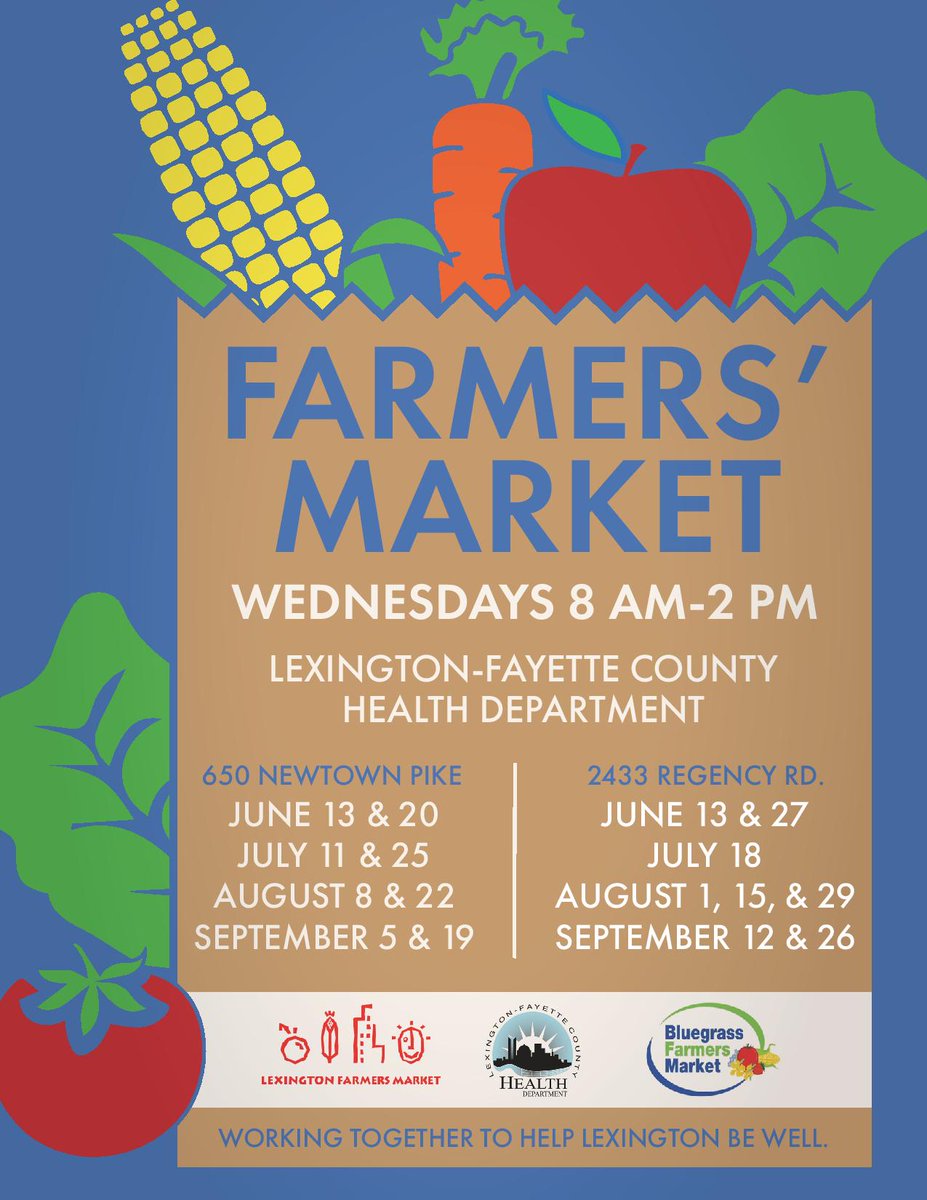 Events Calendar
Free year-long intensive program helps overweight adults or those diagnosed with pre-diabetes reduce their risk for developing full diabetes. Begins
Contact Tara Mason at taral.mason@ky.gov or 859-288-2347 to get the web link.
Free class for pregnant women diagnosed with Gestational Diabetes to learn about controlling blood sugar to have a healthy pregnancy.